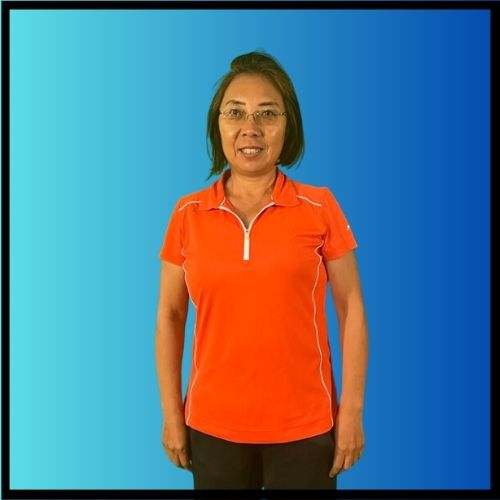 Yan Feng
Yanhong Feng's passion for tennis has been nothing short of extraordinary, spanning over three decades since 1988. What began as a recreational pursuit evolved into a legacy as she imparted her expertise to her two daughters, guiding them to the pinnacle as No. 1 and No. 2 in their high school varsity tennis teams.
Not content with personal achievements, Yanhong took her talents to USTA tournaments. The pinnacle of her competitive journey led her and her team to the 18 and over women's national in Las Vegas in 2018, where they proudly secured a seventh-place finish.
Yanhong's commitment to tennis extends beyond the court. She invested in her skills by attending the USTA tennis coach workshop, a testament to her dedication to teaching the sport she loves. Her coaching journey took her to a Sunday Chinese School, where, for three years, she volunteered as a coach. Here, she not only honed group tennis practices but also crafted engaging lesson plans for a vibrant class of 10 students. Her influence reached far and wide as she provided private tennis lessons to individuals and groups spanning diverse age groups—from 5-year-olds to teenagers and adults.
Beyond the white lines, Yanhong finds joy in a well-rounded life. Her moments away from the tennis court are spent at Kinetix, teaching and playing tennis. Outside of the sporting realm, she cherishes time with her husband, engaging in meaningful bible study, enjoying card games with friends, exploring the great outdoors through hiking, and maintaining strong connections with her parents and daughters. Yanhong Feng's enthusiasm for tennis is not just a game; it's a vibrant, multifaceted journey that enriches her life and the lives of those she touches with her passion and expertise.